(Thanks to
Poké
beach
)
Yannappu, Hiyappu, and Baoppu now have English names! This picture from Pokébeach (link above) shows their names, along with the pictures of the cases for Pokémon Black and White!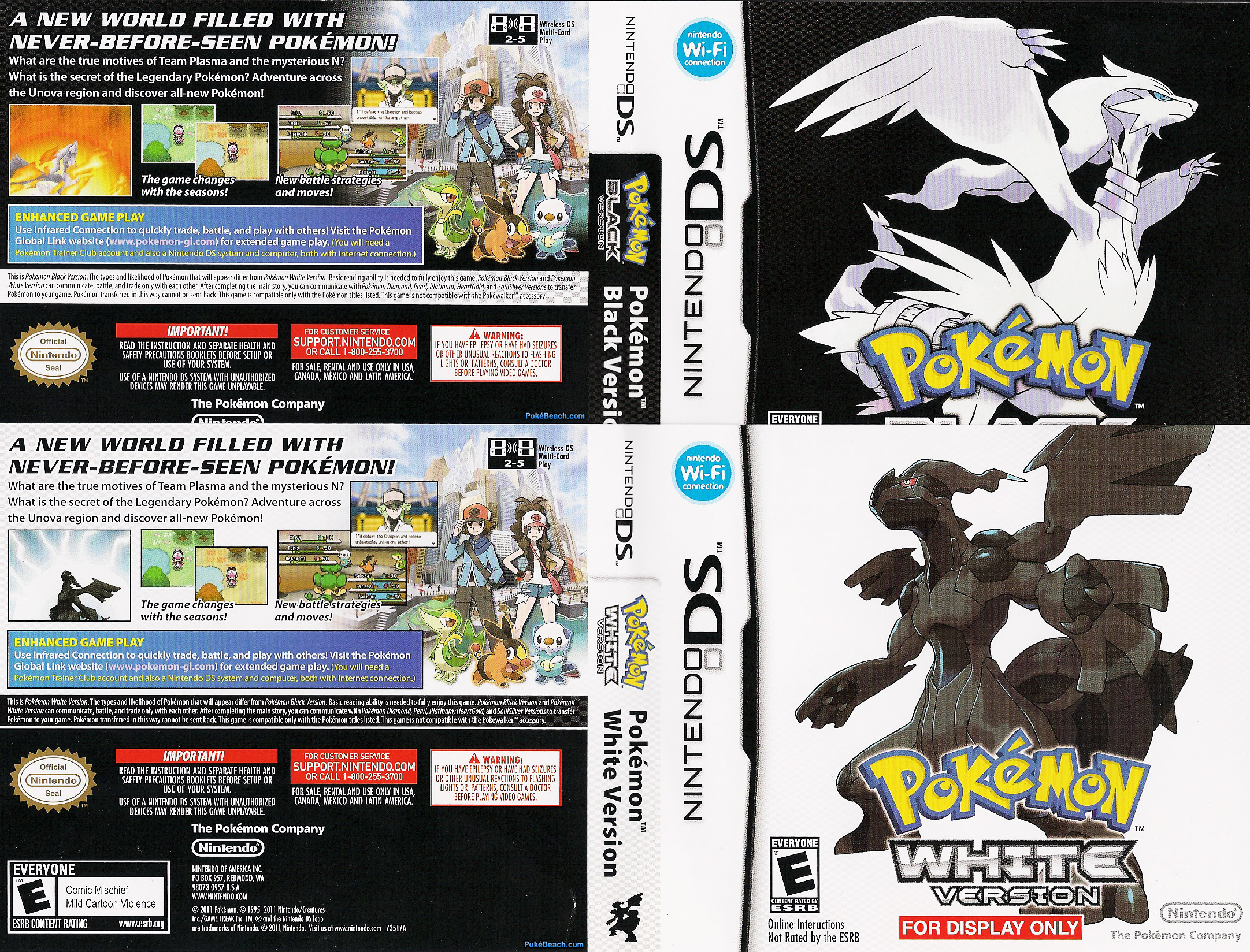 (Click to make it bigger.)
The image shows that Hiyappu's name is Panpour, Yanappu's name is Pansage, and Baoppu's name is Pansear! Information has also been leaked that the English release date will be April 17th, but that's only a rumor. I remember posting a looong time ago that I heard the the release date was April 1st, which is still the same month, so maybe it's somewhere around there...anyway, that's the new info!